Effective and efficient business is based on having the right person in the right spot at the right time. eSchedule automatically does this for you, regardless if you are generating an entire month of schedule or just need to fill one shift.
Only employees who are QUALIFIED and AVAILABLE can be scheduled for a given shift. So what does this mean? Good question. This means your employee list for a shift will only display people who ARE able to work the shift, rather making you sort though your entire roster. Our intent is to help you prevent scheduling conflicts and mismatched shifts. So, if you are unable to find a specific employee for a particular shift it is likely the person does not match the shift criteria. The criteria for qualified and available are outlined below. (HINT: all this information is located on each employee's profile page.)
**NOTE: an employee will not be able to be scheduled if their daily or weekly total exceed the maximum for a location (configured in Settings).
Qualified
*means a shift for Position X with Skill Level Y at Store Z can be assigned to an Employee with X-Y-Z
employee is assigned at the location to be worked at
employee has a position assignment that matches the shift to be worked
employee skill level meets or is greater than that of the shift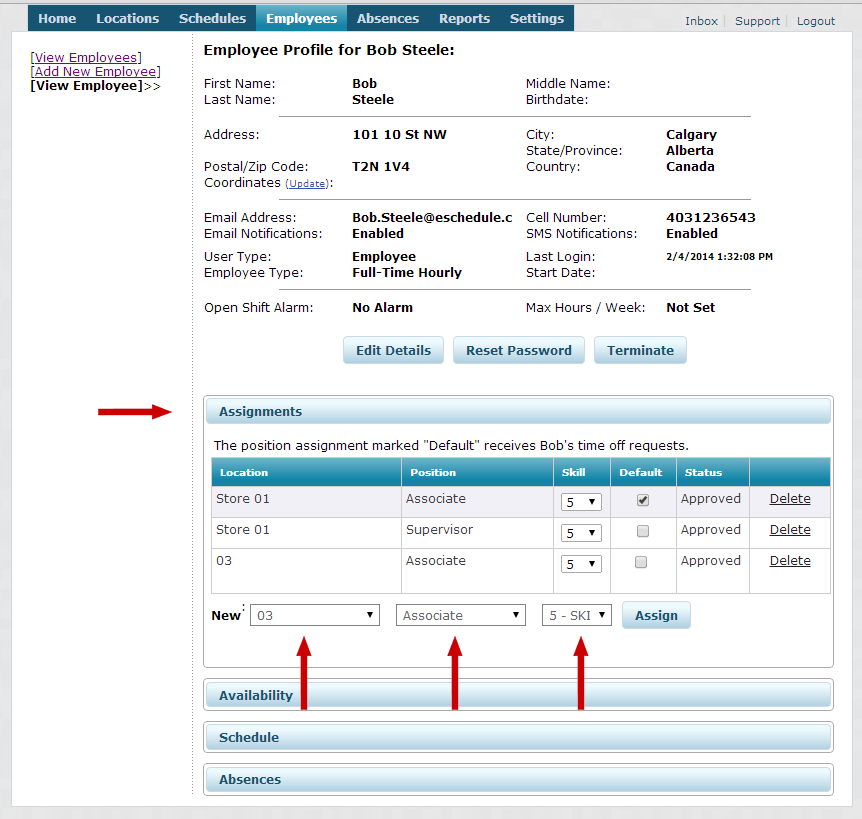 Available
*means an employee is free from scheduling conflicts
employee is not working another shift
employee's availability is open for the shift day
employee does not have time-off requested